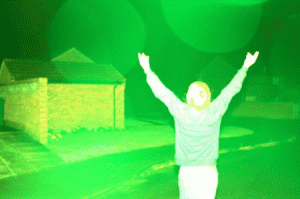 Unfortunately, it seems that everything that is beneficial to people tends to carry a higher price tag with it. For example, the checkout receipt from a simple trip to the grocery store seems to double if the items that were purchased include fresh fruits, fresh vegetables and fish; instead of chips, cookies and canned foods. Just when a lot of people are seriously thinking about trying to help preserve the environment by building an eco friendly home, a few disadvantages to this type of construction are slowly beginning to rise to the surface. Of course, the primary concern is the tremendous initial cost that is usually associated with the whole "building green" process. Therefore, it is a wise thing to spend a little time and effort thoroughly sorting out and searching through all of the variables that may be connected to this fairly new style of constructing a home.
The most important stumbling block in this endeavor might just be the availability, or rather the lack of, adequate funding. This is something that will have to be quickly dealt with. Obviously, since this construction method is a fairly new concept to many people, the conditions and restrictions of such building loans might make it very difficult for the average homeowner to even be able to obtain a mortgage. Secondly, any potential green house builder also has to remember that since "building green" is a relatively newly introduced technique, the demand for these types of building materials has been very low up to this point in time.
Consequently, the possibility always exists that it may be more than a little difficult to obtain them from any of the material supply sources that are located in their particular area. As most people can attest to, the lack of competition automatically increases the prices of most items. Add to this fact, if a person has to order these things from a distant supplier, shipping and handling charges will also have to be included in the final price. Therefore, at the end of the day, the bottom line figure that will have to be mortgaged may be a whole lot more than some of the lending institutions will be ready to agree to. Locating qualified building contractors can become another exhausting undertaking.
Therefore, as you can see, there are a number of variables that just might have an adverse effect on the entire building process. Delving into any brand new idea or concept requires a whole bunch of planning, consideration and preparation. Try to envision how much more of all of these things will be absolutely necessary when dealing with a project of this magnitude.
John is the owner of For Sale By Owner, a For Sale By Owner company that specializes in placing For Sale By Owner (FSBO) properties on the Realtors® Multiple Listing Service (MLS) for a low one time flat fee. Please visit For Sale By Owner to learn more about their services and the For Sale By Owner packages they offer.
Article Source: http://EzineArticles.com/?expert=John_R_Roberts