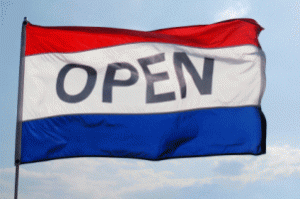 In Parts 1-4 of this series you have:
Set your new home purchase budget
Decided the type of home your want
Chosen the area where you want your new home built
Determined your needs and wants
Checked builder's websites for information
Gotten some answers to a number of your builder questions
Made a list of potential homebuilders and narrowed it to five or less
In this article we present the final steps and put all your previous hard work to use! But first;
An anecdotal story
I have been married for almost 40 years and I have worked in the homebuilding industry for almost 40 years as well. Our youngest daughter moved to another state some time back. After a few years in an apartment she was ready to buy a house. She did all the legwork came up with a budget, determined a house style (townhouse) and developed a needs and wants list.
She found a realtor she was comfortable with through referrals from people she knew at work. The realtor showed her a number of properties, including a resale of townhome built by the builder of the new project she was interested in. She narrowed her list down to a couple choices. During the process she would email photos and specifications to her mom and me. We spent some time talking about the properties over the phone. Our daughter would ask her realtor questions, he would get answers from the builder's agent.
As the list narrowed, we set up a weekend for mom and dad to come down and take a look. Because of my affiliation with the homebuilding industry, I emailed the builder with a few questions of my own. He gave prompt courteous replies.
We arrived early for the weekend visit; my daughter was still at work, so I called the builder to see if he could give us a tour. He agreed without hesitation, met my wife and me and answered all my 'builder' questions. We were impressed with the quality of construction, the builder, the neatness of the job site, and the development.
My daughter signed a purchase agreement for one of the units under construction later that weekend. The build-out went without a hitch and closing took place earlier than scheduled.
Here are the final steps to find the right homebuilder-check the product:
Visit Communities
Begin by driving through one or more of each builder's newer and older communities. You want to get a sense for how the older homes look after a few years see if owners are taking good care of the property. In newer communities you want to get a sense of what the job sites look like. Here even little things like the presence of (or lack of) a port-a-john can give you insight into the homebuilder's mindset.
Visit Model Homes
If they are available, visit model homes. Note the level and quality of finish. You should expect the same level of finish in a home they build for you. It is normal for models are often loaded with options and extras. Just make sure you leave with an accurate sense of what is standard and what is an upgrade. Get a standard specifications sheet, so you can attempt to compare it to that provided by other builders.
Look at any unfinished parts of basements, garages etc. Pick something seemingly simple like the scuttle hole to the attic. Investigate it. Is it just a piece of sheet-rock with insulation lying on top or is it fully framed and weather-stripped? If a builder puts effort into executing the little details well, chances are they will deliver a quality product. If you can't reach it, ask that a picture or construction detail drawing to be emailed to you.
Visit homes under construction
Ask for a tour of homes under construction. You will need appropriate attire and may possibly have to wear a hard hat, but the experience will be worth the hassle. Check for apparent order and neatness. Some mess is OK; after all it is a construction site. How accessible is it to you and to the contractors who have been working there? Again this gives you insight into the homebuilder's mindset.
References
Get references and review testimonials. Make sure you follow up on the references. Current customers can give you their opinion of the builder's strengths and weaknesses. Ask if they are happy with their new home. Were there any serious problems with the construction? Would they use this builder again?
Pick your homebuilder
Meet with the builder(s) and ask any follow-up questions that you may have. Evaluate all the information you've gathered and pick your homebuilder! Now you can begin the process of choosing a lot and a house design.
Summary of this series:
There are no perfect realtors, no perfect homes and certainly no perfect homebuilders. But, due diligence before you choose a homebuilder will greatly improve your chances of an enjoyable homebuilding experience.