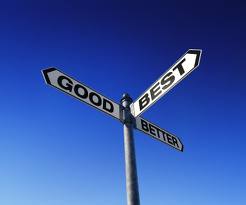 How to Select a Home Inspector When Your State Has No Licensing of Home Inspectors
By Jim Troth
Choosing a home inspector is an important part of the home buying or condo buying process. How do you know if you are selecting a good inspector that is honest? How do you select a person when the state you live in does not have licensing requirements for home inspectors? Below are tips to help you choose.
I am a home inspector who is based in Mechanicsburg, Ohio and I provide home inspections all throughout Central Ohio, especially the Columbus Ohio area. Clients are often surprised when they learn that Ohio does not have licensing of home inspectors. The surprises home buyers are from other states as well as those who are from this state. Like most states there is not licensing and it really it up to the home buyer to locate a good and honest inspector because the State is not involved in licensing.
First you will want to locate an inspector that is certified through a national association. One example is InterNachi, which is the International Association for Certified Home Inspectors. By locating an individual who is certified you have located an inspector who has at least met or exceeded that associations requirements.
Second thing to consider is how long has the person being doing inspections and are they doing the inspections full or part time. Many inspectors are part time. This does not mean that they are less skilled. this may indicate that they may not do many inspections each year.
Another aspect to consider what type report the inspector produces for you. Is it a detailed narrative report style with pictures from the inspection or merely a check list? The narrative style often provides more detailed information. If the report includes images that is a nice feature because the benefit is a more easily understood report.
Take all aspects in to consideration when selecting a home inspector for a home or a condo.
About the author: Jim Troth is a full time home inspector in Ohio and the Education Coordinator for InterNachi Ohio. He provides home inspections in the Columbus, Hilliard, Powell, Pickerington, Pataskala, New Albany, Delaware, Gahanna, Westerville, Galloway, Grove City, Worthington, Dublin, Marysville, London, Mechanicsburg and other cities surrounding Columbus, Ohio.
His home inspection company is Habitation Investigation LLC. The website is: http://www.homeinspectionsinohio.com
Article Source: http://EzineArticles.com/?expert=Jim_Troth
http://EzineArticles.com/?How-to-Select-a-Home-Inspector-When-Your-State-Has-No-Licensing-of-Home-Inspectors&id=5946366