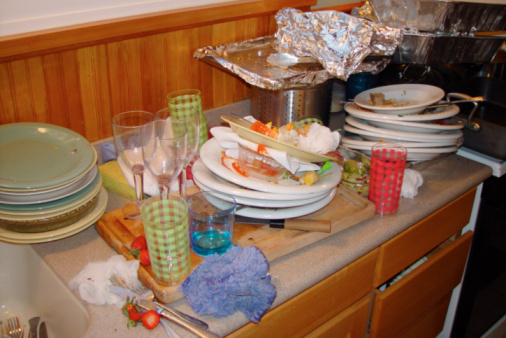 Ways NOT to Sell Your Home
Here are some tips on how not to sell your home, which is partially inspired by the movie "Step Brothers" and partially by real life experience.
1. Don't do anything to make your home better.
• Don't try and make your home look too fabulous you wouldn't want a buyer falling and love or worse putting in an offer.
• Don't clean anything inside or out. If your lawn is too manicured or your home is too clean people may actually want to live there.
• Don't de-clutter, buyers don't need to really see the rooms and they can see through your stuff anyways.
• Put out all the things that you usually have hidden such as knives, guns, and other personal items. Make sure to also hang that nude picture that you painted of yourself over the fireplace for all to see.
• Assume that your house is perfect as it is so buyers can take it or leave it.
2. Be greedy, emotional, argumentative and unrealistic about your home and its worth.
• If you hire an agent, argue over the commission or select the agent that offers a $500.00 listing flat fee so that you get the least motivated and least proactive agent you could find. A motivated agent could actually sell your house and that is what you are trying to avoid.
• Stay at home during viewings and chase the potential buyers around telling them every detail of your last colonoscopy and mouse problem so that they run out the door before they finish seeing the home.
• Don't make any special effort if a showing is scheduled. If the dog makes a mess on the floor leave it for the buyers to step in. That will really show them.
3. Do everything alone!
• Go the for-sale by owner route, I mean how hard could it be?
• Save money and take your own pictures, I mean how effective are they? Actually, don't take any at all. Buyers can come see it if they are interested.
• If you do hire an agent, don't let them do any marketing around your home. Why would you want your neighbors to know that your home is for sale, I mean they don't have any friends that may want to live here would they?
• Definitely don't put a sign in the ground, it may attract unwanted lookey lou's to your street, those people might be interested in buying and who wants to deal with the extra cars driving past.
• Don't have a home stager come in and re-purpose any of the rooms for a better room flow and dynamic. If your home is empty definitely don't pay them to add furniture or staging materials to try and show the purpose of each room, someone might envision living there and want to buy the home.
• Price it higher than everyone else, no matter what. Ask your brother in law, your neighbor, your hairdresser, even your plumber; what to price your home at, then just use that number.
• Don't research any homes in the area or what the market trends currently are. Don't look into who your potential buyer could be that won't effect your price anyway so what's the point.
• Choose your agent because they were the one who said your home was worth the most, and just let it sit there until someone comes along to pay that price. You may get lucky and who cares if sits there for a year or more.
If you or someone you know has any other ways of NOT SELLING YOUR HOUSE, I'd love to hear them. If you think that this is the worst strategy you've ever heard then, give me a call and I will show you HOW TO SELL YOUR HOME, making it as easy and stress free as possible. Call me, Brandy Unruh at 303.578.6683 and we can get started today.
Article Source: http://EzineArticles.com/?expert=Brandy_L_Unruh
http://EzineArticles.com/?Ways-NOT-to-Sell-Your-Home&id=7782602