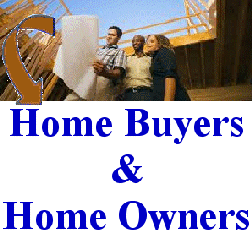 Are you planning to build a new home? Take advantage of the information available in the Building a New Home–Buyer's Wiki, the New Home Construction Wiki, or the Green Building Wiki. We research and publish homebuilding articles from around the USA and Canada to give you a comprehensive knowledgebase. Already have a nearly new home? Check out the New Home Ownership Wiki.
The wikis guide you through the process of finding a realtor, a builder, a lender a home inspector etc. They cover common contract documents and builder warranties. Wikis also sort through green homebuilding methods and provide insight for making selections and choosing options for your new home.
Our goal is to provide the best homebuilding knowledgebase available so that homebuyers can have the greatest homebuilding experience possible. Homebuyers and homeowners can also add to the knowledgebase by submitting their own experiences, making a suggestion for an article or just sending in questions.
We are currently working out details of a new program called Blog the Build where we team up with a homebuyer, homebuilder, realtor, lender, and possibly a home inspector to blog the build from contract to completion! This will provide readers a unique behind the scenes perspective of the entire homebuilding process through photos and weekly updates from the homebuyer, their builder, and a host of industry professionals! The selected homebuyer can invite family and friends to follow the detailed log of the entire homebuilding experience. If you would like to be considered for this opportunity, please check additional information on the Blogging the Build – Info page in the How You Get Involved… section on the right sidebar.