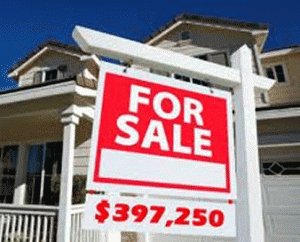 Selling your home is not a science but there are some standards that should always be maintained. For some reason sellers can get in the way of their own sale and mess it all up. Some sellers can't understand why real estate agents ask them not to be present during showings. Buyers are not too interested in hearing the gory details of how little Johnny killed the cat in the dryer or any other wonderful stories.
1.When you hire a real estate agent to market your home, you interviewed 2 or 3 agents and picked the best, now let them do their job. Of course the owner can sell the home they know every little thing that any new homeowner would want to know and they want to tell them. Please be quite or better yet go for a walk when buyers come to see your home.
2.Canceling and not allowing showings or setting rules for showing times that prevent buyers from seeing the home. No showings on weekends, 48 hour notice no exceptions or listing agent must be present for all showings. These things may be convenient for the seller but are red flags for any buyer agent they just won't show the home at all.
3.Holding off the photographer and visual tour photographer because you are not ready or the house is not ready. Your listing depends on pictures and visual tours to get buyers to your home. They can preview the property 24 hours 7 days a week without leaving their own home. Almost 80% of buyers start their home search on the internet with pictures, lots of pictures and visual tours.
4.Your dog and cat can stop a buyer agent in her tracks and take your home off the showing list. Remarks on your listing like "don't let the cat out" or "the dog barks a lot so put her outside" can slow down showings. My all time favorite is "don't go in the garage the dogs will bite and hurt you." Kitty litter on the kitchen floor or dog stains on the furniture are not good things.
5.Odors kill a deal every time. What's worse is using a smelly fragrant deodorizer trying to mask a bad odor. Clean and fresh smell always works with buyers. Keeping the kitchen and bathrooms clean make sure all trash cans are empty and trash moved out of the house to outside closed containers.
6.Over stuffed closets, garages full of your junk so much so that you can't fit a car, basements full of stuff, too much furniture, all of your collections on display in every room. All of this stuff gets in the way, clean it out.
7.A dirty house won't sell unless it is distress sales to an investor where you can expect a low ball offer, if you don't care it will show. Buyers like to see the outside when they open the blinds it's not a good thing that dust and dirt fall down on them. Walking around toys, pillows on the floor or a generally messy house doesn't allow the buyers see the home they are more worried about what they will step on.
8.Uncut lawn, untrimmed shrubs, overgrown weeds do not make for good curb appeal. Trimmed and edged lawn and shrubs are a basic requirement of a good appearance that will attract buyers to your home. Buyers are always driving around neighborhoods they drive by disasters but stop and write down phone number and web addresses of well maintain homes.
9.Most home buyers are not looking for a project, the closer your home is to move in condition the quicker sale you will have. The exterior of your home must be in very good condition. No broken windows all screens in place, rain gutters clean and properly attached. Doors, shutters and trim freshly painted.
10. Turning on the kitchen faucet and it comes off in your hand is not going to get the buyer jumping to make an offer even if they like the house they maybe too embarrassed to make an offer because they broke something. Everything inside the home should work properly. Lights, doors, drawers, appliances, and kitchen and bath faucets.
It's up to the seller to have the home ready and available for the buyers. If you are not ready don't put up the for sale sign, don't waste your time or your agents time and money. It does cost money to properly market a home your real estate agents money until closing.
Bill Carey a Broker/Investor/Builder. His over 30 years experience in Real Estate Sales, Investments and Construction offers a unique perspective to the processes of Investment Grade Real Estate. Bill and his family own resort rentals and hold a number of Off-Campus student rental properties in southern states. This started when our oldest daughter went away to school at the University of South Carolina in Columbia, SC. The Carey family continues to buy and successfully rents student rental properties
How to Save $50,000 plus on your Childs College Education. 9 Steps to In-State Tuition. Student Rentals Real Money Makers. Check out the 9 part e-course on "How to Buy Your Student Rental Property"
Contact Bill by email at Info@CollegeTowneProperties.com or visit our website http://www.CollegeTowneProperties.com
(Your Comments are Welcome)
Article Source: http://EzineArticles.com/?expert=Bill_Carey