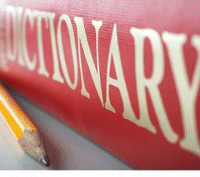 There are some dictionary definition distinctions between a foundation (the lowest supporting element of a house by which the house is supported) and a basement (the space in a house that is below the main floor and which is partly to almost wholly below ground). Still, real estate professionals, homebuyers, home owners and even homebuilders tend to use the terms basement-foundation interchangeably.
Homebuilders construct homes using a variety of foundation types. Sometimes the homebuyer will have a choice of foundation type and sometimes they will not. Regardless, it's best for the buyer to have an good understanding of the differences so they can make an informed purchase decision. Below you can read about the different types of foundations and highlights of each.
There are three main types of foundations:
Slab (including slabs with frost walls)
Crawlspace
Basement
Some homes are constructed with a combination of foundation types.
Slab foundation highlights
With a slab foundation, the house framing begins on top of a concrete slab.
A slab foundation is usually at or near ground level and work best on a fairly level site.
There is no access to utilities or any space for storage under a slab foundation
Some plumbing, heating or electrical elements need to be installed before the concrete slab is poured.
The concrete slab is poured in place over a prepared bed of compacted sand or gravel.
The concrete slab is usually reinforced with re-bar and/or welded wire mesh for strength and stability. The thickness of the slab is determined by an architect or engineer who has determined load bearing requirements.
Rigid insulation is installed below the slab, around the perimeter, to create a thermal break between the outside and inside of the home.
Anchor bolts are imbedded in the concrete to secure the exterior walls of the house.
Slab foundations in northern climates may require a block or poured concrete foundation wall at the perimeter. This foundation wall drops below the local frost line to prevent heaving during the winter.
In some areas a post-tensioned* slab will be specified.
Cost – Slab foundations are often less expensive than crawlspace or basement foundations because there is less excavation, and the first "floor" is completed with the pouring of the concrete slab. Occasionally, costs can be higher due to grade preparation and slab design requirements.
Disadvantage – Any structural failure of the slab or mechanical failure below the slab can be extremely disruptive and expensive, especially if not covered by warranty.
*Post-tensioning is a method of strengthening concrete using high-strength steel strands or cables. Slabs using the post-tension method can be built thinner, which can cut down on construction costs and curing time. The tight grid of steel cables actively help support the slab. Unlike conventional "inactive" rebar, which only helps keep the slab intact after cracking, post-tension tendons continually contribute to the structural integrity of home. These slabs are typically more reliable, but more costly, foundation slabs.
Crawlspace foundation highlights
A crawlspace foundation occupies space between the main floor of the house and the ground below.
There is access to the crawlspace from the main floor or from outside.
The "floor" of the crawlspace can be dirt or stone with a vapor barrier, or it may be capped with concrete.
Utilities placed in the basement will be accessible should a repair be necessary.
Crawlspaces must be vented.
Crawlspaces must be insulated either as part of the home's building envelope, or as part of the separation from the home's building envelope.
The height of crawlspaces will vary based on conditions, homebuilder specs and homebuyer selection.
Some storage may be available in a crawlspace, depending on conditions. If the crawlspace has a vapor barrier on the floor, it must be kept intact and care must be taken not to rip or puncture it.
Cost – A crawlspace foundation is less costly than a basement because there is less excavation, less foundation material and usually no floor. Site conditions and building specifications will determine if a crawlspace foundation will be more expensive than a slab foundation.
Disadvantage – crawlspace foundations tend to be a drawback in the minds of many homebuyers and real estate professionals.
It is possible but rather expensive to convert a crawl space into a basement. This is not always practical.
Note – In some cases such as where extremely rocky conditions persist or the home's proximity to a flood plain, a crawlspace may be the only foundation option a homebuyer has if they want a specific property.
Basement foundation highlights
A basement foundation has accessible space between the first floor and the floor of the basement.
Basement foundations vary in height from about 7 feet to 10 feet or more with special engineering.
Basement foundations are designed with an integral drainage system
Basements have a concrete floor and there are usually a number of support columns.
Basement foundations are accessible by means of stairs from the main floor of the home.
The home's building envelope may or may not include the basement
Basement foundations have insulated walls if the basement is part of the building envelope.
Basements allow for additional storage and usually have space for utilities such as furnace, water heater, sump pump and sometimes a laundry hook-up.
Basements come in several styles:
Full – where every area below the first floor is a basement foundation
Partial – where some of the area below the first floor is basement and some is slab and/or crawlspace foundation
Walkout – where there is a door that opens up to grade outside
Walkup – where there is a door that opens to stairs going up to grade outside
Basement foundations can also be constructed from many different materials such as; concrete blocks, solid concrete, insulated forms filled with concrete, Precast (pre-made) concrete and even wood.
Cost – the cost for a basement foundation is higher than the cost of slab and crawlspace foundations, but with the cost come many benefits; storage, the potential for additional living space, and higher resale value to name a few.
Disadvantage – The cost of installing a basement foundation in extreme rock conditions or extremely wet conditions could make it unaffordable.
Choosing the Type of Foundation:
In summary, homeowners and homebuilders make decisions regarding which type of foundation to use by gauging cost, needs/desires, and soil and weather conditions. If your land has shallow bedrock or boulders then it may be more costly to dig a basement. If you have a sloping lot it may be difficult to use a slab foundation. If you have a cold climate then you may need to dig down at least four or more feet to put the home's footings below frost level. If you have to go at least four feet deep then it may be worth spending some extra money to dig a few feet deeper and have a full basement. Also, it is easier to install and maintain mechanical systems in basements (compared to a crawlspace). A homebuilder can help you determine what type of foundation is best suited for your area.
The choice of foundation is also affected by personal preferences and costs. Basements can add thousands of dollars to the cost of a home compared to the cost of a crawlspace. However, when you consider the extra useable space created by a basement it is some of the cheapest square footage space of a home.